In verband met onderhoud is het momenteel niet mogelijk om online te solliciteren.
Probeer het over enkele ogenblikken nogmaals.
Courier AH Online English
Dordrecht

€ 13,66 - 15,49 per uur

13 - 28 uur, 2 - 5 dagen per week

MBO, HAVO, VWO

AH Online Dordrecht
Do you like to drive around and do you want to make customers happy? Are you also interested in earning €15,49 per hour? Then this is the job for you! Apply now for the courier at Albert Heijn in Dordrecht! You can even apply without resume or motivation letter, super easy!
what we offer
Earn between €13,66 en €15,49 per hour (21 +)
Travel allowance up to 45 km!
Holiday allowance 8,33%
Working at one of the greatest supermarkets!
Flexibility in working days and working hours!
who you are
As a courier at Albert Heijn it is important that you can work 2 saturdays a month. Also:
You have your drivers license B for at least six months
You speak English
what will you do
Every day is different at Albert Heijn! You will start your shift at the distribution center. There you will pick up the box truck and the groceries. When everything is all right, it is time to hit the road! Once you have arrived at the first customer, you are going to deliver the groceries up to the front door! After that, you are going to the next customer. You will deliver around 20 orders per shift!
Driving in a box truck
Carrying groceries
Having contact with customers
where will you work
Albert Heijn is one of the oldest supermarkets in the Netherlands! You can work here for a longer period of time and you can decide for yourself when you want to work. There are morning shifts (between 06:00 and 14:00) and night shifts (between 13:00 and 23:00). Isn't that nice?!
Work for a longer period of time
Flexible working shifts
Tour the workfloor
With the tour you'll take a look at your new employer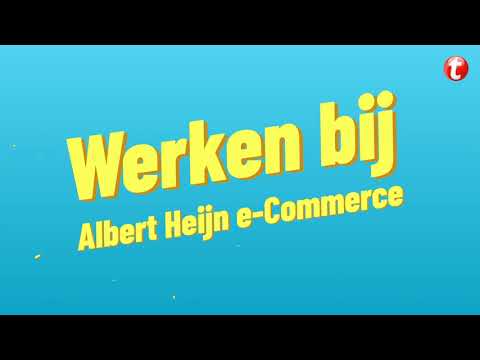 apply
Do you want to work as a courier at Albert Heijn? Then you can apply by clicking on the button. Of course you can also call 088 126 99 70 or email recruitment.aho@tempo-team.nl. See you soon!
the application process
This is how applying for a job is done via Tempo-Team. Find out how we can help you find a job.
1 of 5
you apply.
Glad you're applying! We review your application and assess whether you are suitable for the position and the company.
2 of 5
the first contact.
Our recruiter will call or email you. We will discuss your application and your career options.
3 of 5
we meet each other.
Have you never worked via Tempo-Team before? Then we need some basic information from you. We invite you for a short introduction.
4 of 5
the job interview.
We will arrange the interview for the position you applied for. Or for another, perhaps more suitable, job!
5 of 5
your new job.
Congratulations! You are hired. We ensure that you start your first working day fully prepared.
Vragen of hulp nodig?
Vragen over deze vacature of functie? Aarzel niet om ze aan mij te stellen.